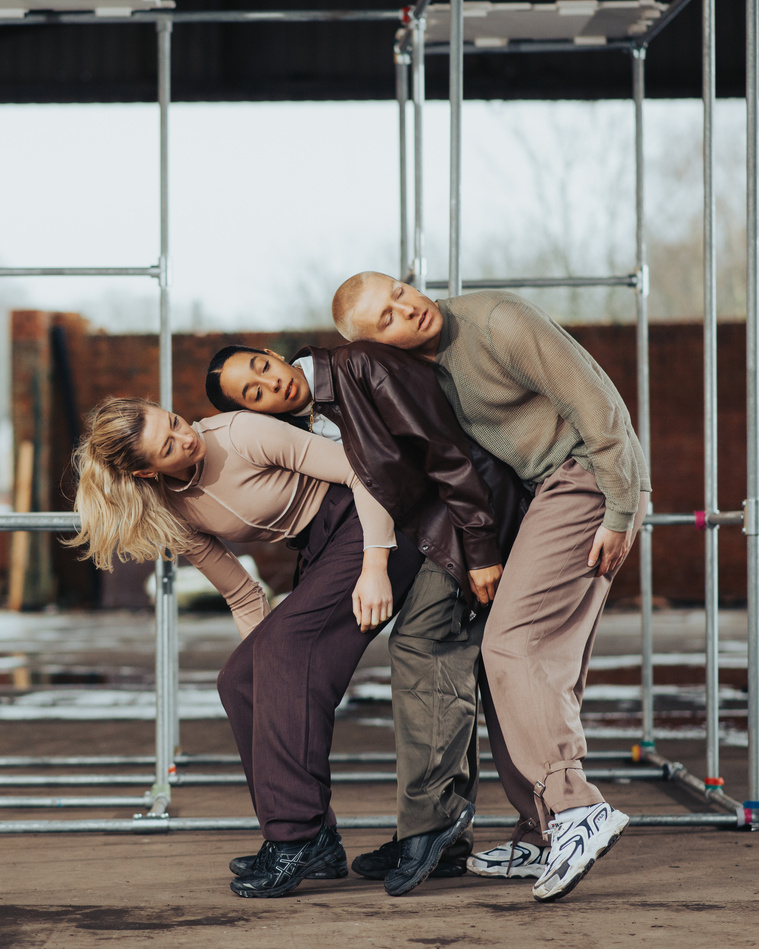 AND THEN IT JUST... STOPPED.
ABOUT THE SHOW:
AND THEN IT JUST STOPPED is a dynamic and emotive outdoor dance theatre show, created in response to the COVID-19 pandemic.
The highly physical trio dance performance explores a response to a turbulent year and what moving forwards in a post-pandemic future might look like.
The piece, set to an original poem by Charley Genever and sound by Lee Affen, is inspired by young people's reactions, thoughts and feelings following a year of unsettled isolation and aspiration to grow and move once again.
Performed by Helen Andrew, Leanne Horsey, Josh Wild.
Set by Dave Benson.
Film by Josh Hawkins.
Supported by Arts Council England / Waterside Arts Thanks to WigLe Dance CIC / Spin Arts
RUNNING TIMES
15 mins.
3 x shows per day.
Available for booking SUMMER 22
For booking information please contact josh@hawkdancetheatre.com
"Josh Hawkins is certainly one of the brightest new voices in contemporary dance theatre. Josh is passionate about creating work that people can connect to; he was fascinating to mentor him during the making of his recent piece for Libraries as he brought together an inspiring team of performers, artistic collaborators, commissioners and ultimately the audience. What I like about Josh's work is his true enthusiasm and curiosity for what dance can do and be for everyone involved." – Luca Silvestrini, Artistic Director, Protein
Photo by Owen Peters. Film by Josh Hawkins.